Cruiser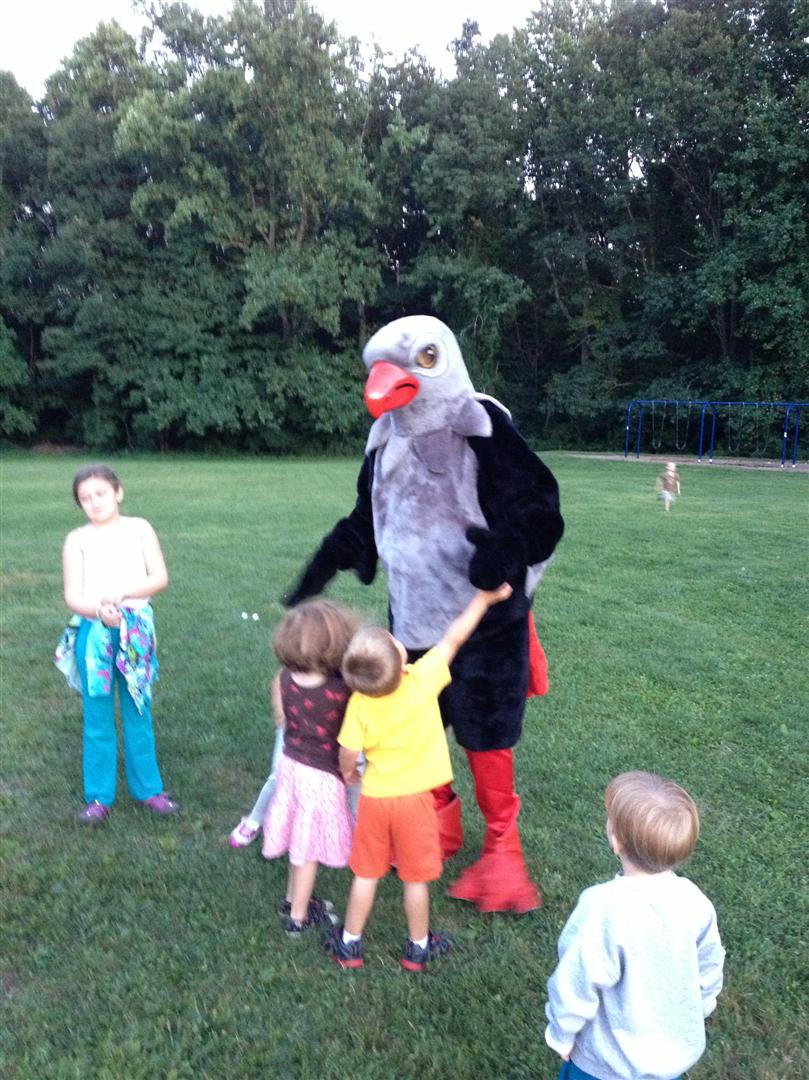 Cruiser the Red-Tailed Hawk was born in October of 2012 and was created by Damien and Cameron Carrano. Cruiser always remembers to SOAR--respect Self, Others, All Environment, and Ridge Road School!
Cruiser has been known to make special public appearances and visit with the students, faculty, staff, and families of Ridge Road School. He made his first ever public appearance on Friday, September 26, 2013 at the PTA Sponsored Welcome Back BBQ. When will he make his next public appearance? Nobody really knows the answer for sure, but he has promised to be around when the time is right.
Cruiser's last visit to Ridge Road School: Cruiser made an appearance at the PTA spelling bee kick-off event on Friday, January 12, 2018. As always, Cruiser enjoys visiting his favorite people--the students of Ridge Road School!
Next visit: TBD