About Ridge Road School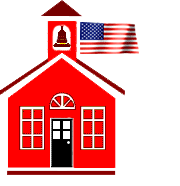 Ridge Road School is one of four elementary schools in the North Haven Public school system. Ridge Road is a K-5 school that serves 412 students for the 2015-2016 school year. The school has 21 classrooms and also houses the ILS program.
Ridge Road has both traditional classrooms and integrated day classrooms. Integrated day classrooms are multi-age and multi-grade. Traditional classrooms are single-grade only. Both programs align with the expectations of the North Haven Board of Education and the Connecticut State Department of Education.
Ridge Road School has full-time staff in social work, psychology, special education, physical education, music, library, and reading. These programs, coupled with art, math coach, instrumental music, and the computer lab, create an environment where every student can grow socially and academically.
Ridge Road School also boasts a strong Parent-Teacher Association (PTA). The PTA provides funding for school enrichment programs, as well as sponsoring school events, such as, but not limited to: the "Someone Special Dance", 5th Grade Recognition Day, Parent-Teacher Fundraiser Basketball Game, Holiday Fair, and Halloween Party. The PTA is a great avenue for parents to take an active role in their child's elementary school experience.
Ridge Road School is a building based on respect, student growth, and student achievement. We utilize the PBIS philosophy where every student is expected to SOAR. This is a school-wide expectation that stands for taking care SELF, taking care of OTHERS, and ALL of the environment at RIDGE ROAD SCHOOL.